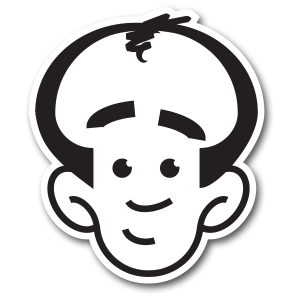 Born in Pittsburgh, Pennsylvania, my earliest memories of being an artist—releasing my creative spirit— is around five years of age, building things from scraps of wood or copying the Peanuts comics to create my own funny strip. Continuing on my creative streak, I started painting my own pop art, channeling Andy Warhol's Campbells Soup Cans. By 4th grade, my art teacher pulled my parents aside recommending they send me to art school, as there isn't much more she could do for me. And so began my journey of becoming an life long artist. From the early art classes at the Carnegie Museum Tam O' Shanter to the Art Institute of Pittsburgh with a degree in Visual Communication, I continued down my creative path, expanding into graphic design, animation, caricature, and children's books writing/illustration.
In a word, I'm an artist and enjoy being creative in all aspects of my life. I've been fortunate over the last 25 years to have worked with many talented people and agencies, contributing to the creative environment through graphic design, illustration and animation. I've worked closely with CEO's, marketing directors and production teams to think outside the box and inspire creative, thoughtful art. It's in this space that I thrive.
Over the years I've worked on print and logo design, custom illustrations including technical drawings, animated commercials, video post production and a dabbling in mobile apps. Whatever project lands on my lap, I welcome it with creative enthusiasm.